10th IAPR International Workshop on Document Analysis Systems
March 27th - 29th, 2012
Gold Coast, Queensland, Australia
Accommodation
Australia's Gold Coast is a thriving destination with over 36,000 accommodation rooms available from basic budget options to five star luxury hotels and resorts, self contained apartments, motels, farm stays, eco lodges, houseboats and bed and breakfasts. Few destinations offer such choices of accommodation.
Based on 120 delegates for IAPR DAS 2012, there are a huge number accommodation choices available in Gold Coast.

"CROWNE PLAZA SURFERS PARADISE" is the workshop venue. More accommodation options are also available at http://www.visitgoldcoast.com/accommodation/.

We strongly recommend that all the delegates stay at the workshop venue, as the same might be available at a discounted rate. More information about the workshop venue and the accommodation rates are given below.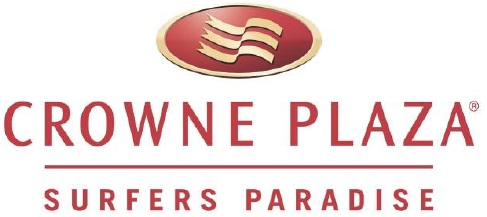 CROWNE PLAZA SURFERS PARADISE
2807 Gold Coast Highway, &nbsp Surfers Paradise, &nbsp Queensland, &nbsp Australia 4217
Direct Line: +61 7 5592 9927 &nbsp Main Line: +61 7 5592 9900 &nbsp Fax: +61 7 5592 9977
The below negotiated accommodation rates will be made available to delegates in the lead up to the event. Please be advised the rates are strictly subject to availability at the time of reservation. Bookings at "Crowne Plaza" can be made direct with the hotel by phoning 07 5592 9956 or via email to res1@crowneplazasurfersparadise.com.au. When making your reservation ensure you state you are attending the "International Workshop on Document Analysis Systems DAS2012 event" to obtain the conference rates.

Single with Breakfast $165.00 per night
Double or twin with breakfast $185.00 per night
(Rates are inclusive of GST).

For guest staying at the Crowne Plaza Surfers Paradise:
Rooms will be allocated on the 9th floor and above (subject to availability)
Complimentary parking.
An additional charge applies for a 3rd person, and the maximum occupancy for any room is 3 people.

Please note these rates may be extended pre and post the dates above at the discretion of the hotel and subject to availability only.