Keynote Speakers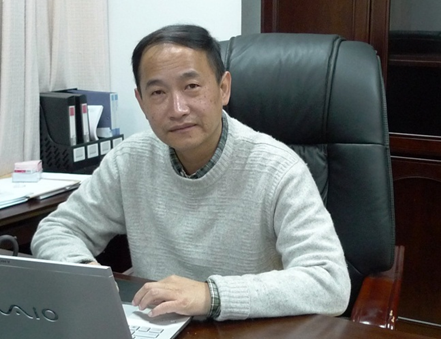 Professor Xuemin Lin
School of Computer Science and Engineering, UNSW
Title
Graph Processing: Applications, Challenges, and Advances
Abstract
Graph data are key parts of Big Data and widely used for modelling complex structured data with a broad spectrum of applications. Over the last decade, tremendous research efforts have been devoted to many fundamental problems in managing and analysing graph data. In this talk, I will cover various applications, challenges, and recent advances. We will also look to the future of the area.
Biodata
Xuemin Lin is a UNSW Scientia Professor , the head of database group in the school of computer science and engineering at UNSW, and a current Professor at ECNU (specially appointed by the Chinese National Thousands Distinguished Professors Program). He is a fellow of IEEE. Xuemin's research interests lie in databases, data mining, algorithms, and complexities. Specifically, he is working in the areas of scalable processing and mining of various data, including graph, spatial- temporal, streaming, text and uncertain data. In these areas, Xuemin made a significant contributions by totally publishing over 270 papers (among them over 140 are published in the top tier journals and conferences). His papers are also nominated as one of the best papers in ICDE2010 (Spatial), SIGMOD2011 (Text), ICDE2012 (Spatial Temporal), and ICDE2013 (Graph). In ICDE2016, he received the best paper award, while in ICDE2007, he received the best student paper award. His papers in Keyword search is nominated as a Spotlight paper in TKDE, Dec, 2011. Xuemin Lin has been working with Key industry for the system development including Alibaba and Huawei.
Xuemin has been very frequently serving as a PC member and area chairs (senior PC members) in SIGMOD, VLDB, ICDE, ICDM, KDD, CIKM, and EDBT. He received the honour of outstanding reviewer in KDD2012. He was an associate editor of ACM TODS (2008-2014) and IEEE TKDE (Feb 2013- Jan 2015), and an associate editor-in- Chief of TKDE (2015-2016), respectively. Currently, he is the editor- in-Chief of TKDE (Jan 2017 - now) and an associate editor of WWW Journal (2013 - now).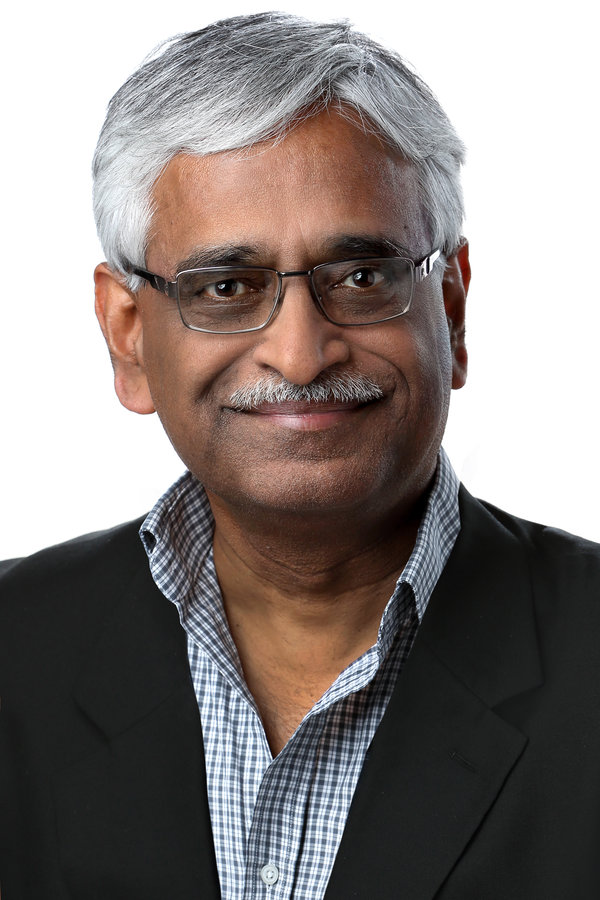 Dr. C.Mohan
IBM Fellow and Distinguished Visiting Prof (Tsinghua Univ)
Title
Landscape of Practical Blockchain Systems and Their Applications
Abstract
The concept of a distributed ledger was invented as the underlying technology of the public or permissionless Bitcoin cryptocurrency network. But the adoption and further adaptation of it for use in the private or permissioned environments is what I consider to be of practical consequence and hence only such private blockchain systems will be the focus of this talk. Computer companies like IBM, Intel, Oracle, Baidu and Microsoft, and many key players in different vertical industry segments have recognized the applicability of blockchains in environments other than cryptocurrencies. IBM did some pioneering work by architecting and implementing Fabric, and then open sourcing it. Now Fabric is being enhanced via the Hyperledger Consortium (part of The Linux Foundation). A few other systems include Enterprise Ethereum, Sawtooth and R3 Corda.
While currently there is no standard in the private blockchain space, all the ongoing developments involve some combination of database, transaction, encryption, virtualization, consensus and other distributed systems technologies. Some of the application areas in which blockchain pilots are being carried out are: smart contracts, derivatives processing, e- governance, Know Your Customer (KYC), healthcare, supply chain management and provenance management. Many production deployments are also operational now.
In this talk, which is intended for both technical and non-technical audiences, I will describe some use-case scenarios, especially those in production deployment. I will also survey the landscape of private blockchain systems with respect to their architectures in general and their approaches to some specific technical areas. I will also discuss some of the opportunities that exist, and the technical and organizational challenges that need to be addressed. Since most of the blockchain efforts are still in a nascent state, the time is right for mainstream database and distributed systems researchers and practitioners to get more deeply involved to focus on the numerous open problems. My extensive blockchain related collateral can be found at http://bit.ly/CMbcDB
Biodata
Dr. C. Mohan has been an IBM researcher for 36 years in the database and related areas, impacting numerous IBM and non-IBM products, the research and academic communities, and standards, especially with his invention of the ARIES family of database locking and recovery algorithms, and the Presumed Abort distributed commit protocol. This IBM (1997), and ACM and IEEE (2002) Fellow has also served as the IBM India Chief Scientist for 3 years (2006-2009). In addition to receiving the ACM SIGMOD Innovations Award (1996), the VLDB 10 Year Best Paper Award (1999) and numerous IBM awards, Mohan was elected to the US and Indian National Academies of Engineering (2009) and named an IBM Master Inventor (1997). This Distinguished Alumnus of IIT Madras (1977) received his PhD at the University of Texas at Austin (1981). He is an inventor of 50 patents. He is currently focused on Blockchain, Big Data and HTAP technologies (http://bit.ly/CMbcDB, http://bit.ly/CMgMDS). Since 2016, he has been a Distinguished Visiting Professor of China's prestigious Tsinghua University. He has served on the advisory board of IEEE Spectrum, and on numerous conference and journal boards. Mohan is a frequent speaker in North America, Europe and India, and has given talks in 40 countries. He is very active on social media and has a huge network of followers. More information can be found in the Wikipedia page at http://bit.ly/CMwIkP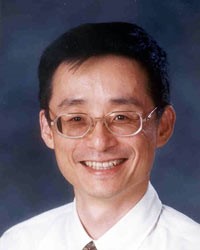 Professor Yongsheng Gao
School of Engineering, Griffith University
Title
Vision Perception for Environmental Informatics
Abstract
Environmental informatics studies new knowledge, technologies and devices for automation in agriculture, early detection of pest and plant disease, automatic species identification and biosecurity, plant phenomics, better water resource management, land environment monitoring, costal environment monitoring, marine life surveillance, etc. In this talk, he will introduce some of their work on automation in agriculture, faster grading and packing, species and cultivar identification, pest and disease recognition at Environmental Informatics@Griffith, including recognition without detection (background), large image database retrieval (speed vs accuracy), and pose difference (viewing angle).
Biodata
Professor Yongsheng Gao is the founding research leader of the Environmental Informatics flagship program and director of Computer Vision and Image Processing Research Lab at Griffith University. He served as the project leader of Biosecurity Group, National ICT Australia (Australian Research Council Centre of Excellence) from 2009 to 2011. He is a current member of ARC College of Experts. As a Chief Investigator, he has been working on projects in Australia, Germany, Singapore, and China in the areas of smart farming, intelligent agriculture, biosecurity, face recognition, biometrics, image retrieval, computer vision, pattern recognition, environmental informatics, and medical imaging. He was also employed as a consultant by Panasonic Singapore Laboratories Pte Ltd working on the face recognition standard in MPEG-7. His research are reported in the media in Australia and Singapore, including The Australian, The Courier Mail, The Sydney Morning Herald, and The Straits Times (Singapore).